THE SURROGATE
A collaboration between creator Peter Flaherty, producer Logan Brown, & VR Playhouse
PROJECT DESCRIPTION
The Surrogate is a narrative Virtual Reality experience that melds 360 video and a computer-generated explorable environment using an innovative technique called Immersive Hemispheres. The contemporary story is set in the near future and melds form and content through its exploration of a world that is rich with visual information and sensory stimuli.
When the viewer puts on the VR headset, they are immersed in the consciousness of a female protagonist, Juliana Bach, whose point of view they control as they explore the passageways that snake behind the walls of a modern house. The photo-realistic passageways are constructed of sleek plywood with glowing, recessed lighting. The viewer can see into the rooms of the house through a series of portals in which live action hemispherical videos offer an immersive vantage point. The viewer is able to choose how they experience the narrative by moving through the passageways autonomously, deciding how they follow the action, and which rooms they look into at any given time.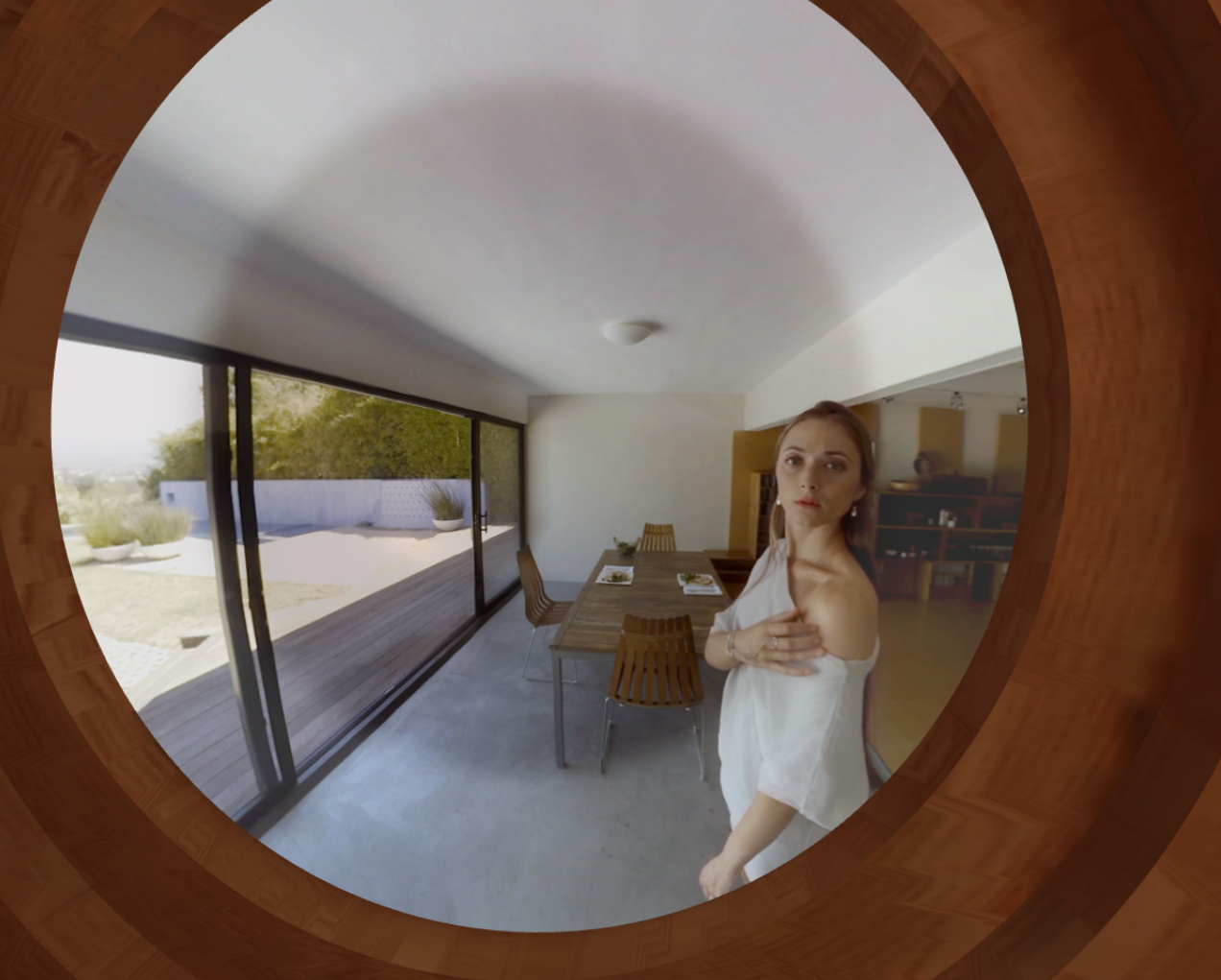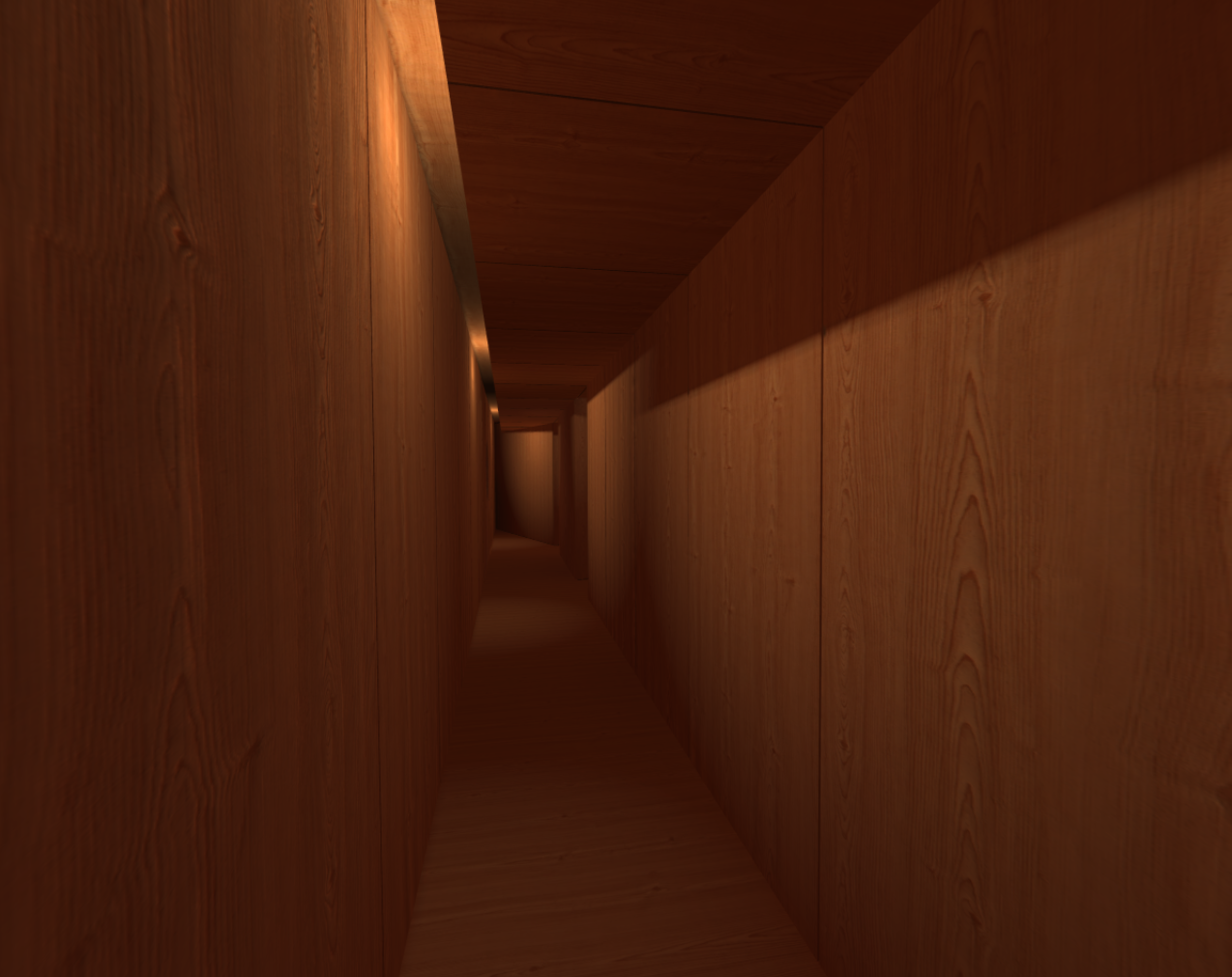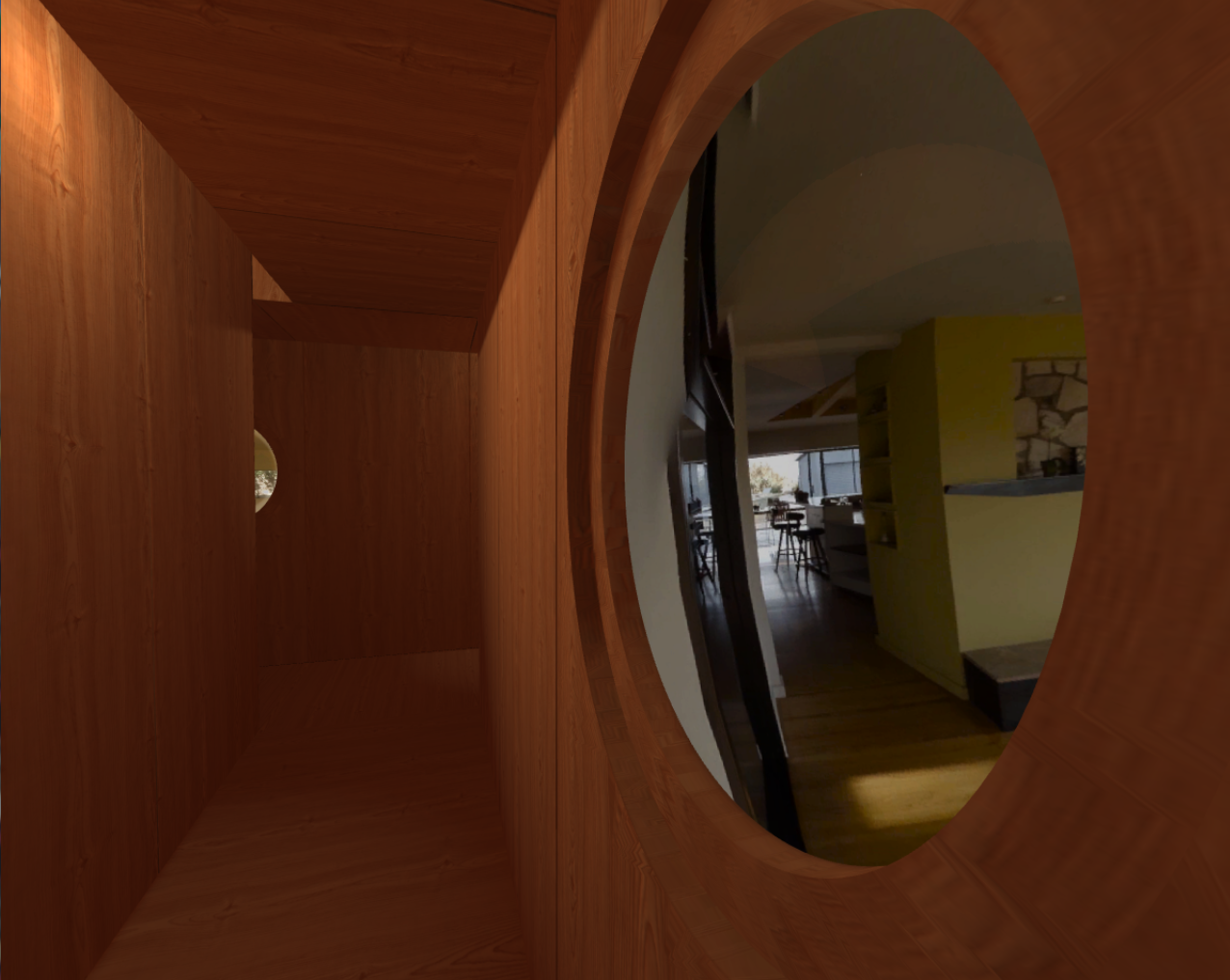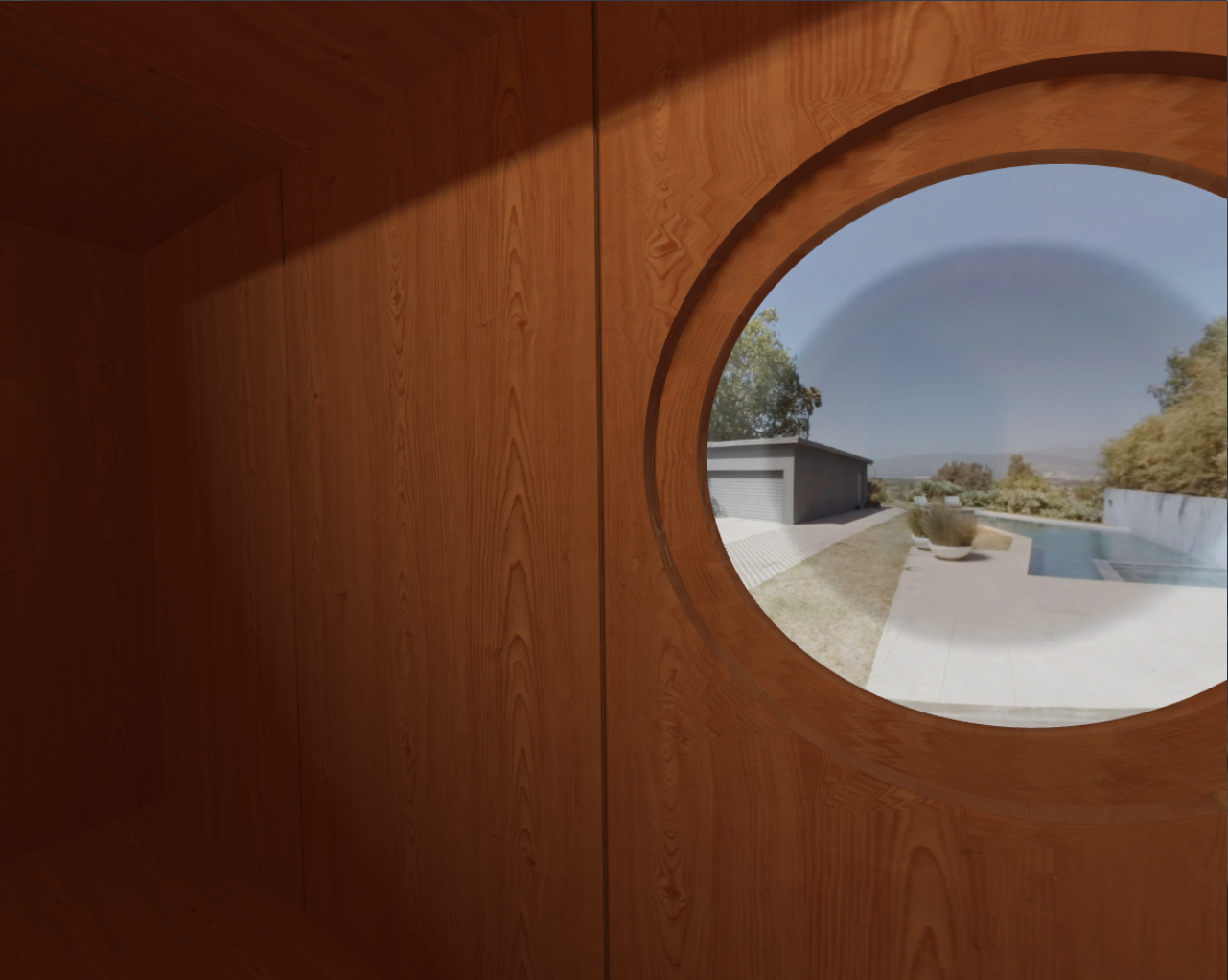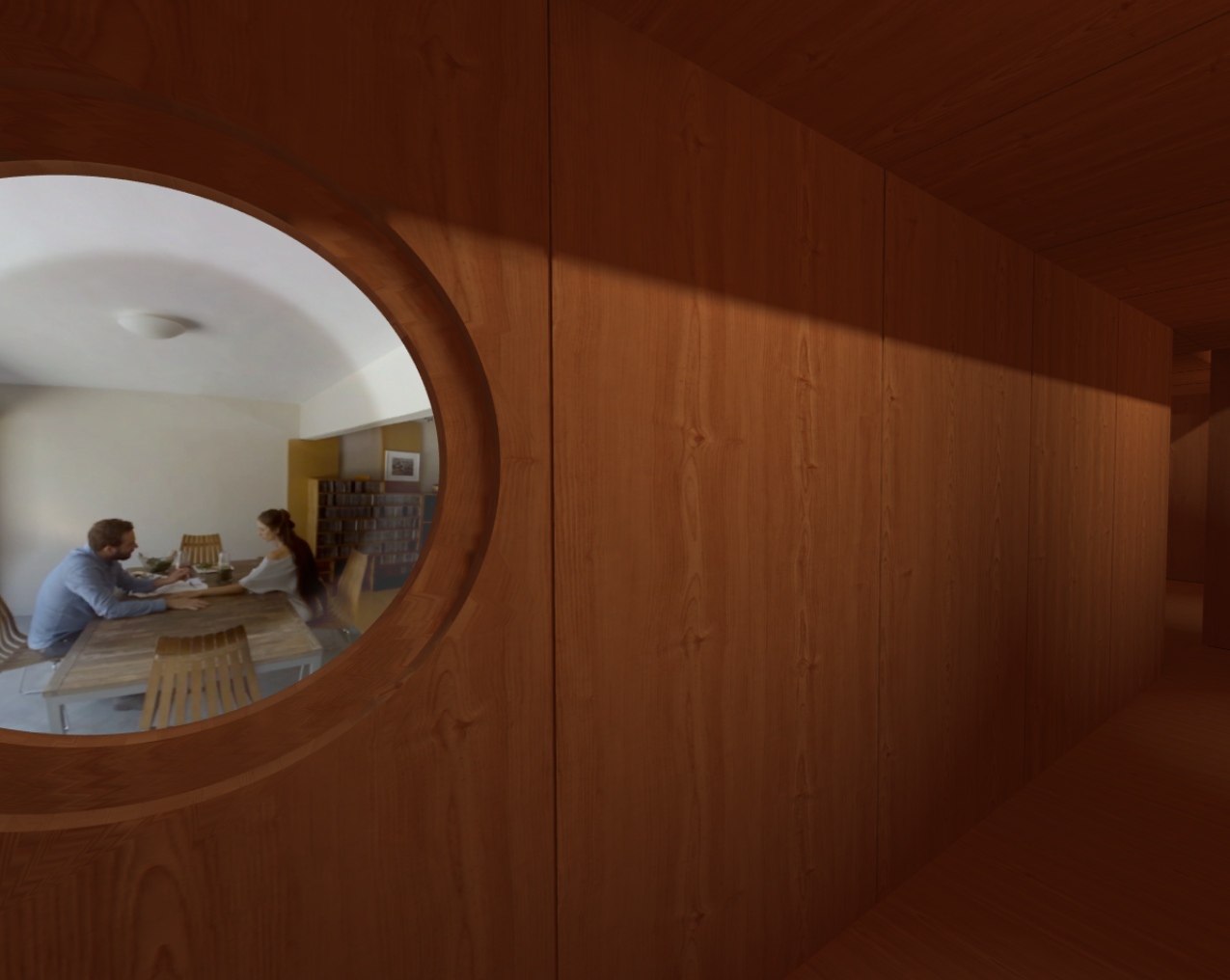 As the story begins, we learn that Juliana suffers from an anxiety disorder caused by a proliferation of information and visual stimuli that are present in the story's near-future setting. After struggling with the disorder and experimenting with various treatments, she ultimately decides to hire a "Surrogate" to assume her physical presence, allowing Juliana to retreat into the safe confines of the constructed passageways. The metaphysical story builds to a dramatic climax that problematizes the notion of physical presence and reflects some of our own most prevalent cultural fears and afflictions in the digital age.
It is an emotionally complex and important story, requiring the kind of structural innovation that The Surrogate undertakes, and it represents a tremendous step forward in the maturation of VR and AR storytelling.